How to get an Occupation Order
 March 2023
An occupation order is a type of court order that gives you or your ex-partner the right to live in the family home, or part of it, and potentially excludes your ex-partner from all or a section of the property.

An occupation order does not settle your long-term financial settlement claims or determine your property rights, but it does give temporary housing support.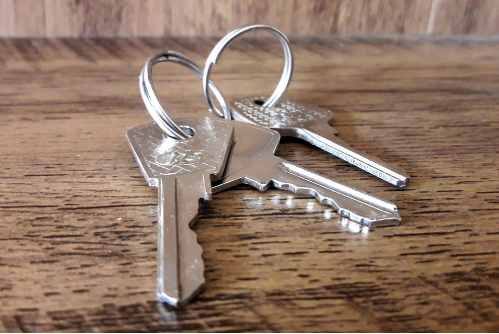 Our specialist family solicitors can help you get an occupation order or a non-molestation injunction order as well as supporting and guiding you through your separation or no-fault divorce proceedings.
Initial Discussion
This summary provides general information and does not constitute legal advice on any individual circumstances. 
For an initial discussion and a no-obligation quote, get in touch with us today by simply calling us on 01234 343134 or email us at enquiries@fullersfamilylaw.com and a member of our team will get back to you.
Do I need other Court Orders as well as an Occupation Order?
You may feel that you need the court to exclude your ex-partner from the property because otherwise it will not be safe for you or the children to continue to live at or return to live at the family home. You can combine an application for an occupation order with an application for a zonal non-molestation  order to stop your ex-partner from entering the property.
How do you get an Occupation Order?
To get an occupation order you need to make an application to the family court. Your application should be supported by a statement explaining why you need the order. In most cases, the court will order a hearing with your ex-partner being put on notice about the hearing date. If your situation is urgent, the court may make a non-molestation order without giving notice of the hearing to your former partner, but the court will then list your occupation order application for a hearing where your ex-partner can object to the application.
You can apply for an occupation order even if you were not married to your ex-partner and even if you are not the legal owner of the family home.
When deciding on whether to grant an occupation order the court will consider the housing needs and the housing and financial resources of you and your former partner, the likely effect of an order being made (including the impact on the health, safety, or well-being of your children) and the conduct of yourself and your ex-partner.
What else will I need to do once I have an Occupation Order?
You may also need help with:
Divorce
Temporary maintenance so you have funds to pay the mortgage and outgoings on the family home whilst you are living at the property under an occupation order.
An application for a child arrangement order so you have a court order stating that your child lives with you or specifying the amount of contact that your ex-partner should have and the handover arrangements.
An application for a divorce financial settlement so the family court makes a long-term decision on ownership of the family home and decides on the division of other assets, such as investments, the family business, or pensions. The court can also decide if spousal maintenance should be paid and for how long.
An application for a property order if you were in an unmarried relationship and have a financial claim over the property.
An application to the Child Maintenance Service for child support for your children.
At Fullers Family Law, our family solicitors are experts at advising on emergency injunction order applications to protect you and your family and we can support and guide you throughout the separation and divorce process.
How Can Fullers Help?
We understand that finding a solicitor that you feel understands your own specific situation can be a daunting task. So you can book a free callback with us here and/or arrange a free 20 minute consultation.
We have also created a series of fixed-price consultation meetings with a full 'no questions asked' money-back guarantee promise.
For an initial discussion and a no-obligation quote, get in touch with us today by simply calling us on 01234 343134 or email us at enquiries@fullersfamilylaw.com and a member of our team will get back to you.
---