We have a winner!
 December 2019 |  Alice O'Reilly
We had an incredible response to our Facebook festive competition, which had nearly 1,200 entrants!
We are delighted to announce that our winner is Joanne Darnell who lives in Bromham. Joanne is pictured second from the right. She is being congratulated on her win by Martin Fuller and others from the Bedford team.
Today she visited our office in Bedford town centre to collect her prize. The fantastic hamper which is worth £200 is packed full of food and drink for Joanne and her family to enjoy over the festive period. In the competition itself Joanne posted that her favourite thing about Christmas dinner was 'Roast potatoes'. We are not sure the hamper has any potatoes in it, but it is a prize  that is certainly appreciated by Joanne, who is spending this Christmas with her family as she said:
"This year has been a difficult year as we lost my Dad, but this is a really nice ending to the year."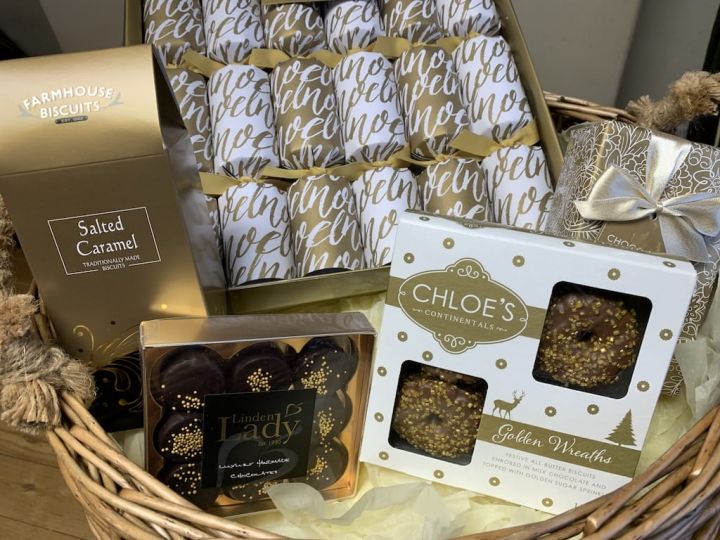 We would like to thank everyone who took part in the competition and we would like to wish everyone a Happy Christmas and New Year too.
Please keep an eye out for our next Spring competition, which will be launched in January 2020. Why not enter, as it could be you winning next time!
---